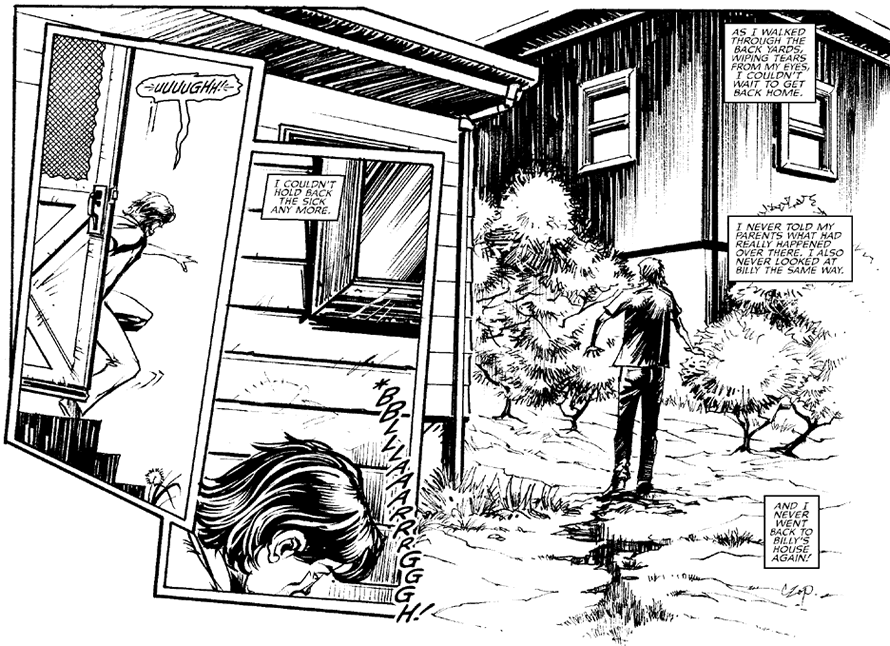 Chicago born and bred, I traveled east to work in comics for the fame and fortune!  A graduate of the Joe Kubert School of Graphic art and Cinematic Animation, I broke into the comic book industry by doing background inks on early issues of
Shade the Changing Man
in the very early 90's, and a short stint inking for Innovation Comics. After graduation I started working at Marvel Comics, drawing the
Punisher
and branched out penciling many other books early on including a little bit of everything from
New Warriors, Spider-Woman limited series, X-Men Unlimited, Marvel Comics Presents, Avengers West Coast, Iron Man
etc. After a short stint at Valiant Comics working on a few issues of
Ninjak,
I also ended up inking many books for Marvel including
Generation X, X-Men:Phoenix, X-Force, X-Men Unlimited,
and other books with an X in the title. My first independent comic gig was on Marie Javins "Scorched Birth" in 99. But getting to write, draw, and ink "Billy's House" for this NDN project is one of my favorite jobs to date!