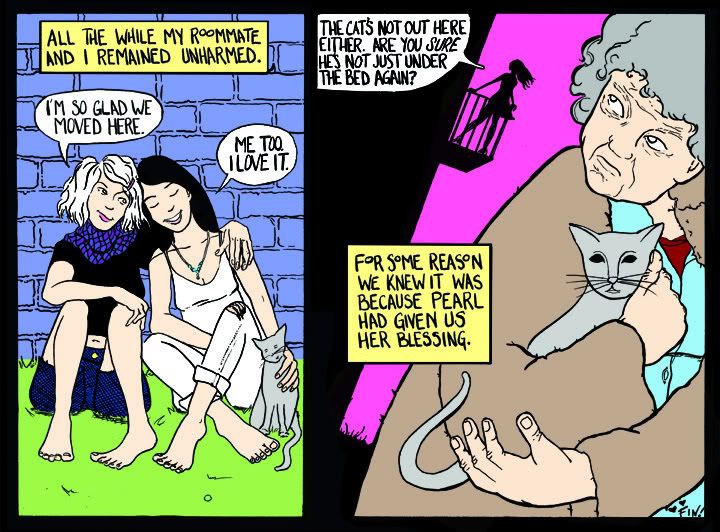 Kat Roberts is a Brooklyn based cartoonist who contributes regularly to Negative Burn, the comics anthology published by Desperado Publishing, as well as the music magazine Roctober. When she's not teaching at the Fashion Institute of Technology, Kat paints and makes comics. You can check out moreof Kat's work and contact her at her regularly updated art blog:
http://sateenduralux.livejournal.com/
Next Installment: Tim Hamilton's "Post Traumatic"